Your smart toolbox to create the ultimate video learning experience
Student Learning Experience
Create unique learning experiences for your students by giving them access to your course material enriched with automatic slide detection, OCR, speech to text features and activities, they can access them whenever they want, wherever they want.
Your students will be able to watch and re-watch your content and learn at their own rhythm, search terms or precise moments of interest thanks to our smart indexation system!
Watch your content become even more valuable over time with our interactive sidebar UbiCast's video player allows for time stamped comments, attachments, pictures and conversations.
Our taylor-made annotations will guarantee an enhanced learning experience and better content retention.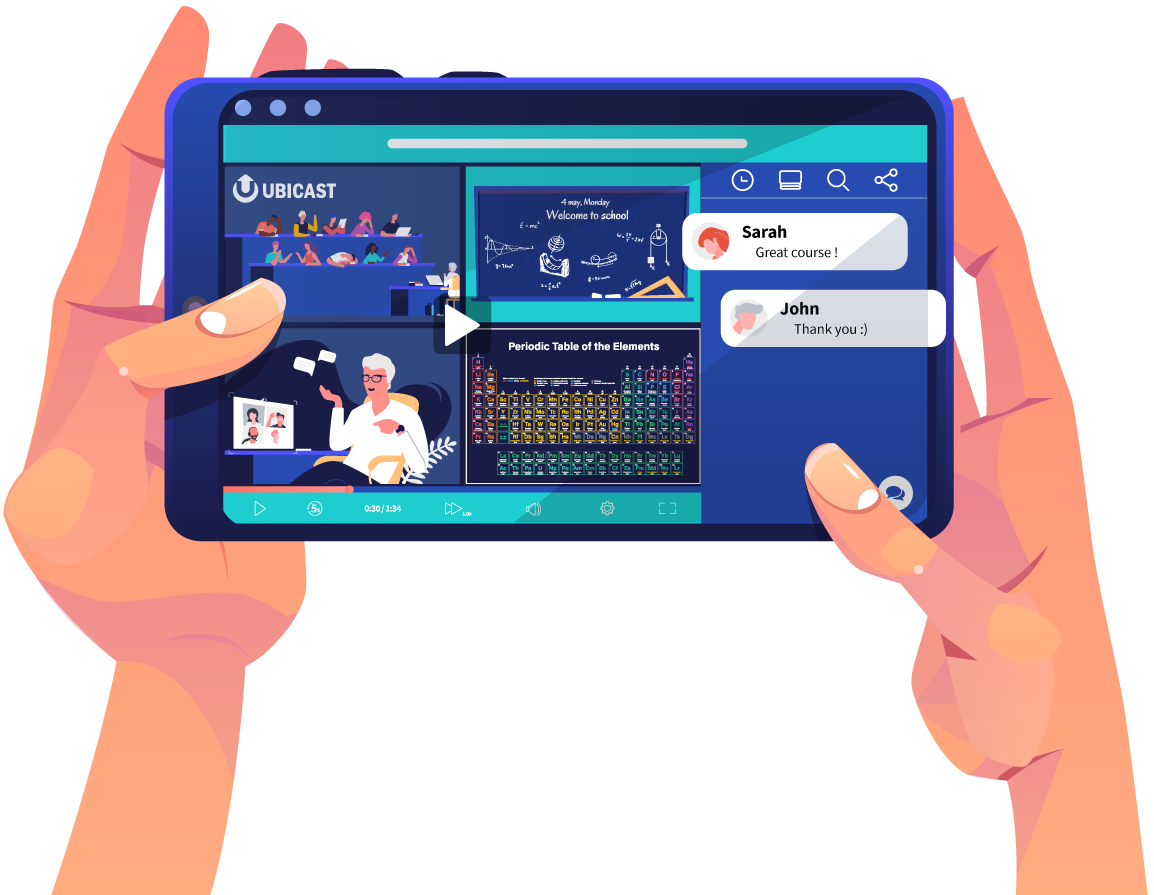 Teacher's content creation journey
Record your course material during class, in a dedicated studio, directly from your PC thanks to WebStudio or bring your own content to our video player by uploading or embedding it from other popular platforms.
Livestream your classes or video conferences to reach a greater audience and still let them enjoy the benefits of our smart video player.
Record in classroom Record on the go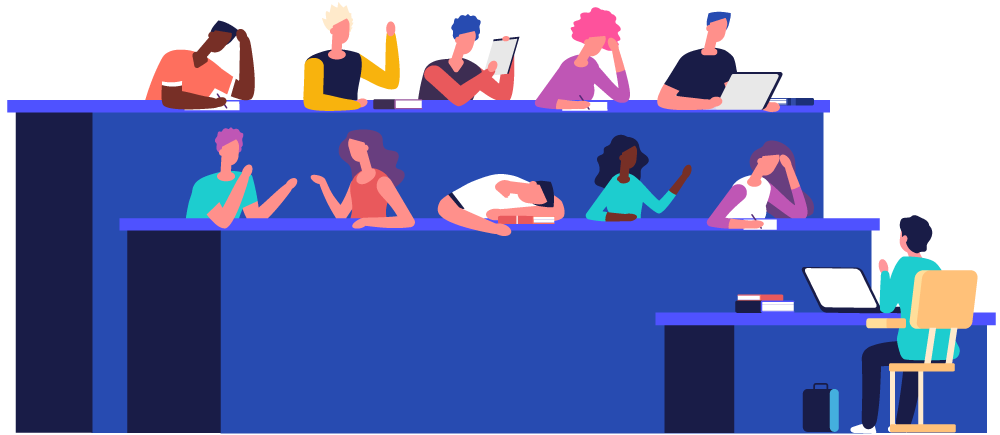 Manager's simplified workflow
As a facilities manager you will assist your content creators remotely, start and stop recordings from your control panel and check that audio is working as it should all from your chosen device and without installing any extra software.
You monitor, manage, schedule and contact us directly all from a single dedicated space called Miris Manager.
Our Solutions are fully compatible and integrate with your LMS to automate your process, making it easy to take your courses from recording to your students screen.