TEACHING IN VIDEO WITH THE MOST ADVANCED TEACHING TOOLS
Learning methods and student expectations have changed
---
New pedagogical opportunities are arising for education establishments and students expect to benefit from them – and they should. Amongst these is the use of video for a more personal approach to learning.

Whether it is to capture existing lectures or to create specific flipped classroom learning material, we are helping leading establishments seize and harness these opportunities.

Our solutions are scalable and deeply integrated with virtual learning environments (VLEs) limiting the workload to produce high quality content in volume.
Easily create off-the-shelf learning videos
---

Flipped classroom
Create engaging content outside of the classroom at the flip of a switch.
Limit production time with quick and easy editing
Viewing statistics are easily available to teachers
Bring a new addition to your learning labs to work on innovative pedagogical approaches

MOOC videos
Raise your brand awareness and attract the best students.
Create small and flexible recording studios that do not compromise on quality
Share content as standard HD video, compatible with all third party MOOC platforms
Develop a new revenue source
Digitise existing lectures and conferences
---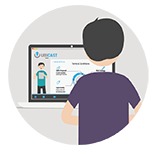 Lecture capture
Whether you are enabling one or dozens of rooms, recording is scheduled, fully automated and transparent for teachers – from the lecture hall to the VLE.
Engage students with presenter tracking that ensures the teacher is on camera
Retain attention with dynamic and searchable content that is compatible with all devices without need for an application
Minimise impact for teachers with direct VLE integration for Moodle, Blackboard, Ilias and Claroline.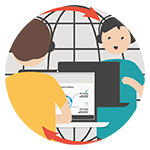 Conference streaming
Webcast your conferences Live and on-demand, in high-quality interactive video.
Broaden your audience by making prestigious talks available to the public
Bridge distance between rooms and campuses with local network low-latency streaming from one location to another
Offer a new service to organisations who rent your conference halls