An open letter from our CEO, Jean-Marie Cognet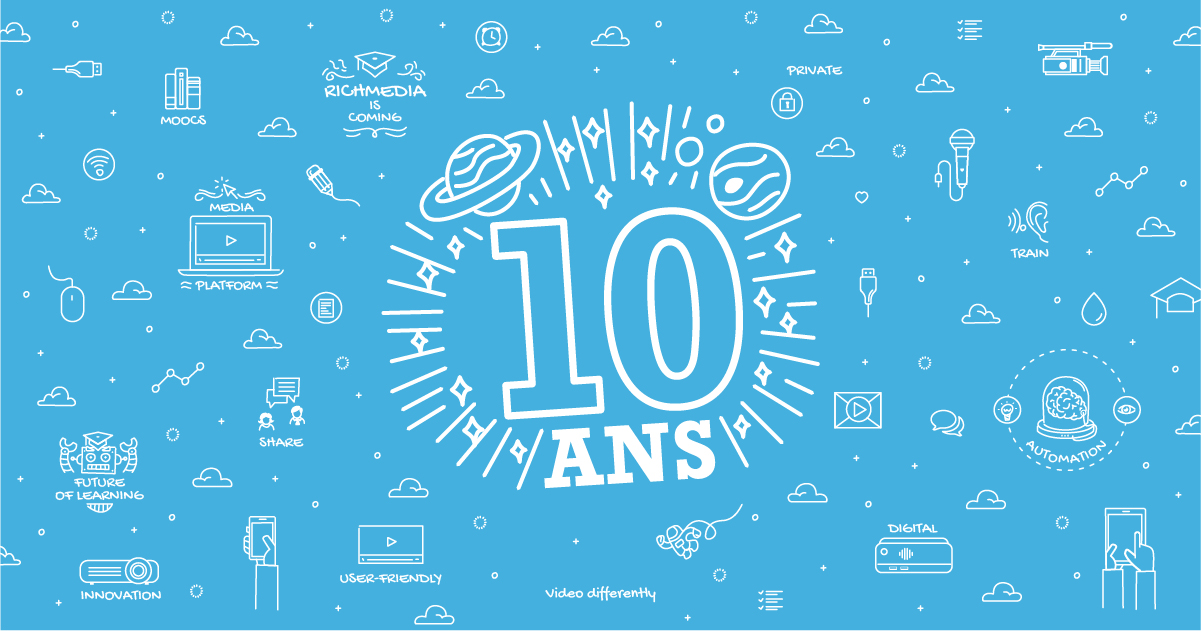 Dear readers
I would like to personally thank all of you for your contribution to our adventure. With support, constructive criticism and a thousand other things!
Ten years ago, UbiCast was born in an office of 8m2 in a start-up incubator of Telecom SudParis, a school of engineers in Evry. We made all the mistakes of the beginners: launching his business without having even 10% of a solution to show, not doing market research, going all out, not wanting to challenge his project for fear of be copied, etc. But in the end, the keys to this longevity (yes 10 years for a start-up launched by students or new graduates) are our ideas, our desire and our willingness to understand what our future customers wanted to accomplish and the problems they face were confronted to achieve this.
We have also seen the need of change over these 10 years. At the time, creating content was a complicated operation. That's why we focused our R & D on the automation of video production. In today's world, where our phones are as powerful, or even more powerful than our computers, where the quality of the videos they produce becomes sufficient, the creation of videos is more flexible, qualitative and even standard. Our users naturally helped us to become a key player in video knowledge sharing.
The whole team remains convinced that the digitization of knowledge with video will be one of the greatest challenges of the century, so that real equality of opportunity exists in the world, regardless of the country or city where you live or study, the size of the company in which you work. The human being is eager to learn. Freeing knowledge is thus crucial: it is both the expert and the learner who can grow from it. Our mission is to help and encourage these initiatives.
We are actors of change and no longer spectators: Lecture Capture, Employee Generated Content, Social Learning, etc. Our solutions promote the emergence and spread these new practices among our customers. Our added value: make these changes painless for administrators and a unique experience for users.
If UbiCast now employs 20 people, ensures all its R&D in France, carries out 50% of its activity abroad and has become the European market leader in video knowledge digitization, it is thanks to you. So again thank you. I hope that the road we take together is still long.
Count on the unwavering support of the entire UbiCast team to help you accomplish your video projects, with all our desire and energy, intact as on the first day.
Jean-Marie Cognet
UbiCast CEO