A UbiCast Back to School Pack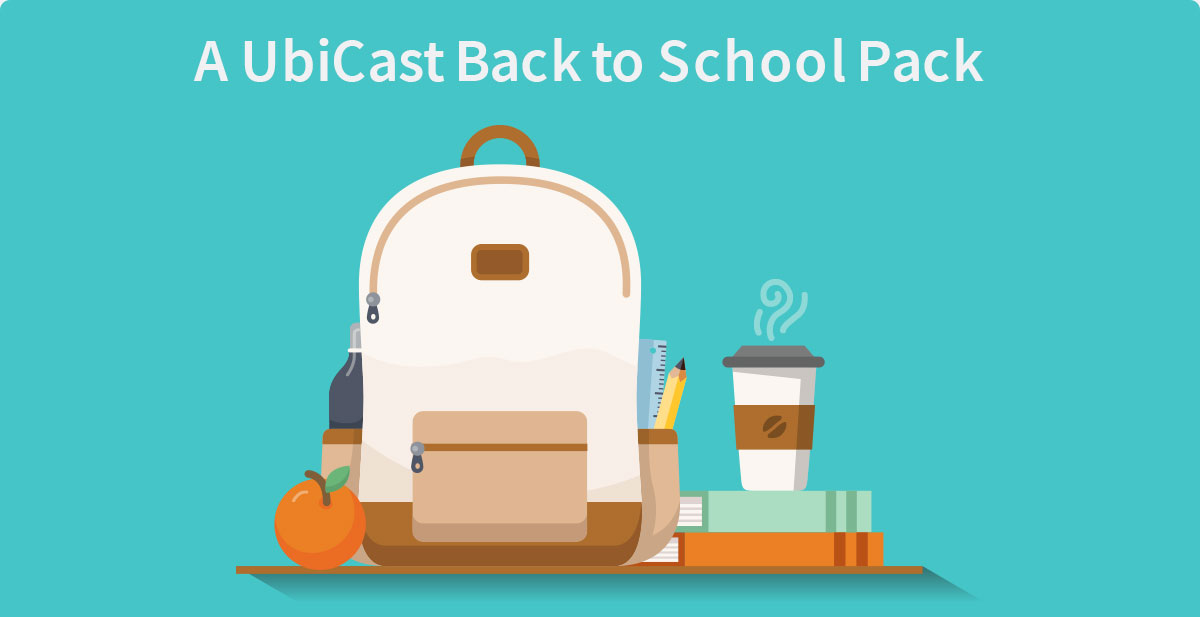 We hope you've had a wonderful summer! As we know it's not always easy to go back to work… That's why we've prepared a Back to school pack, just for you:
Get a 10 % discount on a Fixed Studio + a MediaServer Cloud
+ one day of consultancy & training for free!*
*Offer available from the 15th of September to the 30th of November 2017 included.
Sharing knowledge over video has never been this easy…