MediaServer and Studio change skins!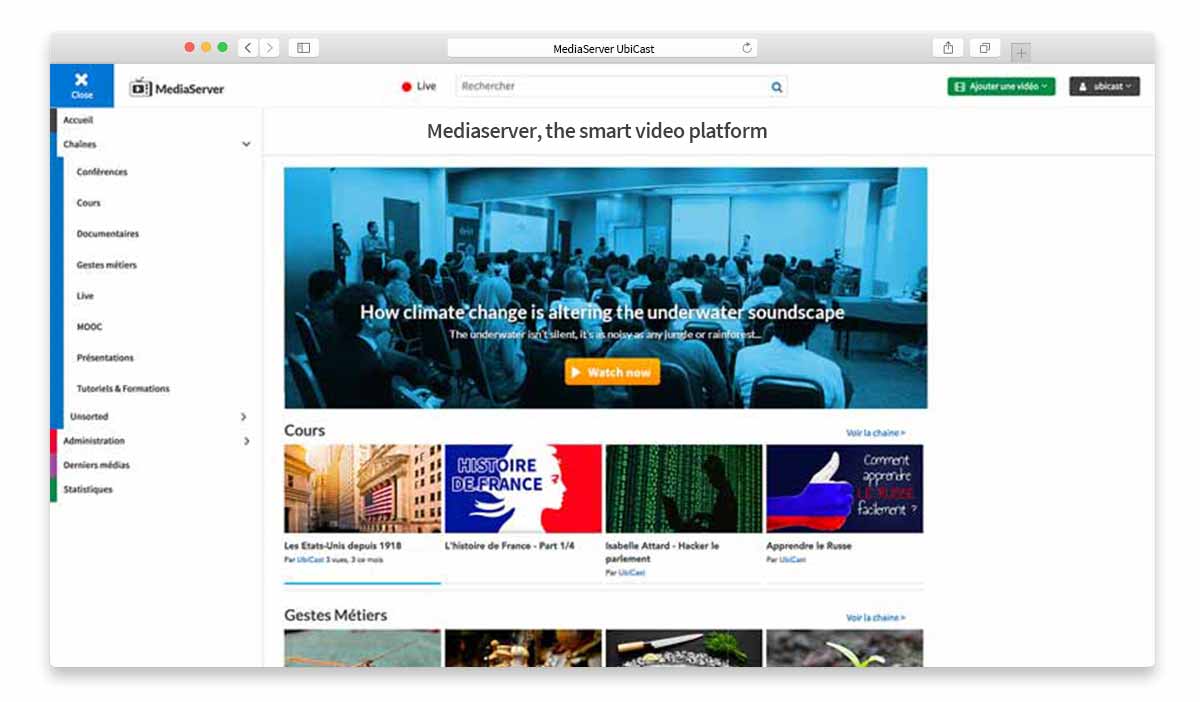 Your hosting video platform has a brand new skin, and to not make anyone jealous, the Studio got also some design refreshing.
"We carefully took note of the comments from our users' experiences. User-friendly and redesigned, we created new interfaces as close as possible to your expectations. "Valentin Boisseau - Artistic Director at UbiCast
If you have not tried the MediaServer yet, no problem!
Get one month of free trial now
PS: The update is available from the 26th of May, 2017.