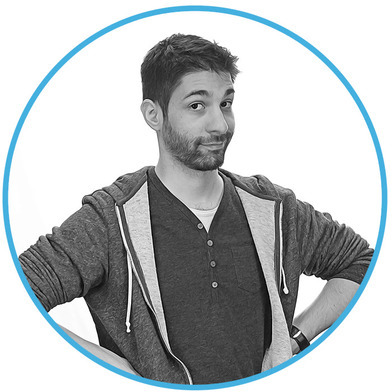 Every month, meet a member of the UbiCast team! This month we are happy to introduce you to Valentin.
What does Valentin do?
Member of the marketing team as the graphic master, Valentin creates all the marketing designs and visuals. If you have any question regarding UbiCast's graphic charter, Valentin will be glad to help.
His web picks to work at UbiCast?
Among many others, Valentin uses Pochade as a graphic tablet, Illustrator to create beautiful icons, Stumbleupon as a source of inspiration and Noisli to focus.