Digital Learning Day 2016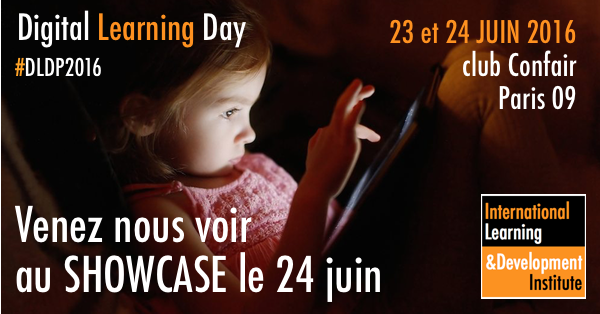 UbiCast is proud to partner with Digital Day Learning 2016.
We are thrilled to be a partner of this year's edition Digital Learning Day. The event is organised by IL&DI and will take place in Paris, from the 23th to 24th of June.
The event will provide a conference, a showcase, and training sessions that aimed at giving the audience the best practices and tools to fully benefit from digital learning.
Our CEO Tanguy Yu will discuss What type of video is right for digital training during a pitch session on Friday 24th.
Join us to discuss the latest trends in digital learning and see how UbiCast solutions can help you suceed it.
Register here for the Digital Learning Day.