HSU Hamburg exhibition Germany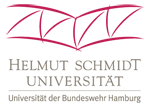 Join us from September 1 to 3, 2015 at HSU Hamburg exhibition in Germany.

This annual event is organized by the ZTB, a scientific institution whose goal is to create an interface between actors from Universities, Business, Public services and the Army. You will assist to various conferences about Edtech, training and learning, organization personnal development or quality management.
Also, during these 3 days, UbiCast will present its innovative solutions to create and broadcast videos for elearning, communication and education.
To register click here
Adress:
Helmut Schmidt University
Universität der Bundeswehr Hamburg
Holstenhofweg 85
22043 Hamburg Germany