UbiCast announces SONY SRG-300SE camera support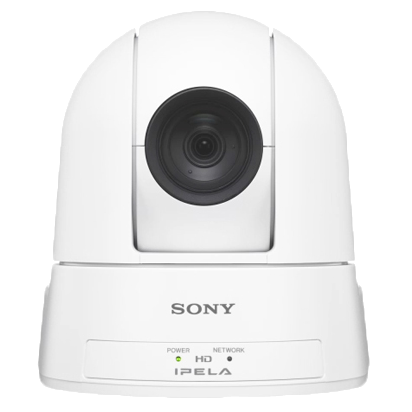 UbiCast is proud to announce full compatibility with the new SONY SRG-300SE PTZ camera, demonstrated today on the BBE tradeshow (London); this is the first SONY camera from the broadcast / presentation range to support 1080p network streaming (H.264) as well as a dedicated SDI output, which enables EasyCast to simultaneously control the device and capture high quality video through a single network cable, without resorting to the legacy serial VISCA protocol; this also means that the camera can be used to display a low latency preview at the same time.
From day one, at UbiCast we had the vision of using network camera for presentation capture, but the market only offered video-surveillance (CCTV) products, aimed at low bitrates and security instead of high quality video; as a result, we kept evaluating all CCTV products and selected the best performing products to match the expectations of multimedia capture applications.
We are thrilled to see that SONY listened to such needs and began offering such hybrid products, that sit right in between the world of network streams and high quality audiovisual equipment, pushing UbiCast's solutions further into the world of high quality video capture.