UbiCast launches the Podcast Studio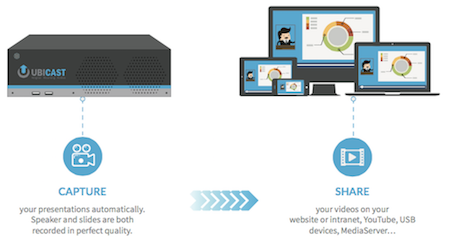 UbiCast launches the Podcast Studio, the most cost-effective solution to capture and share professional videos.
The Podcast Studio is an opportunity for UbiCast to further develop the use of video in companies for training (eLearning, corporate MOOCs) and for communicating (live webcasts, video messages), but also in universities for teaching (MOOC videos, Flipped Classroom).
With over 8 years of experience on the video capture market, UbiCast strengthens its range of solutions with a simple and powerful system at an unbeatable price.