Let's start the UbiCast roadshow in The Netherlands!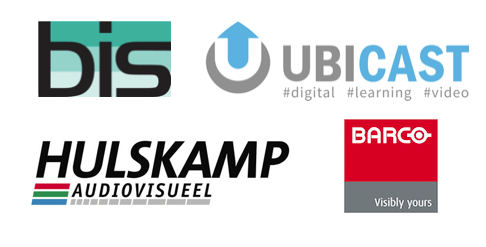 The goal of this roadshow, co-organised with Barco and our certified local partners, is to reveal our vision for the future of collaborative learning.

It starts with Hulskamp on 24th September at Utrecht. From 2 pm to 5 pm, subjects such as "Bring-Your-Own-Device" or the future of the classroom/campus will be discussed and demonstrations will be proposed within the UbiCast & Barco Innovation room.


The roadshow will continue on 7th October with our partner BIS B.V. in Ridderkerk. A one hour session at 10am and at 1pm will be dedicated to the presentation of our solutions followed by an interactive demo with Questions & Answers.
To register
If you are a reseller and you want to organise a similar demo day, please contact us.
Addresses:
Hulskamp
Proostwetering 31
3543 AB Utrecht
Netherlands
Website

BIS B.V.
Rietdekkerstraat 14
2984 BM Ridderkerk
Netherlands
Website