University of Cambridge choses EasyCast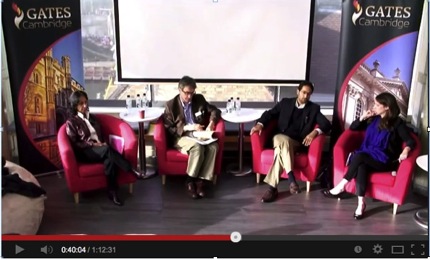 Cambridge University is composed of several faculties, including Gates Cambridge, which is co-financed by the Bill and Melinda Gates Foundation. The faculty had been looking a solution to record and live stream the conferences it regularly hosts on campus.
However, it had a strong constraint : no human resource would be dedicated for manning the system. Hence, the ease of use and the automation were crucial in the choice of the solution. The University had tested different products and solutions existing in the UK market (MediaSite, Echo360, Panoto...).
In July of 2013, they outfitted their conference room with an EasyCast Studio solution, connected to their YouTube Live account. University of Cambridge was the first English education institution to deploy EasyCast in the UK. Since then, UbiCast's presence in the UK has been strengthened with other prestigious organizations following suit, such as Liverpool University and Warwick University.