UbiCast live stream the Franco-American ceremony at Colleville-sur-Mer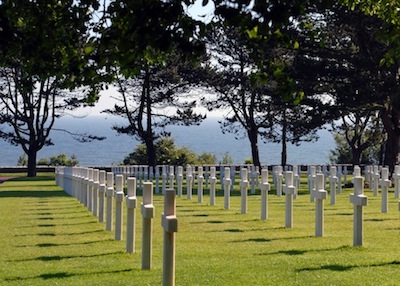 Officially opened in 1956, the American Cemetery at Colleville-sur-Mer (France) honors the American soldiers who died during the Battle of Normandy. The bodies of 9,388 people are buried in the cemetery, mostly dead on D-Day or in the following weeks in Normandy.
Almost seven decades ago in the midst of World War II, Allied forces landed on the Normandy coastline on June 6, 1944, then liberated France and the rest of Europe.
To celebrate the 70th anniversary of D-Day, and to honor those Americans who fought and died during this campaign, the Normandy American Cemetery will host a bi-national ceremony on June 6th, 2014 with the French President, Francois Hollande and the President of the United States, Barack Obama.
The memorial has been equipped for a number of years now with a fully automated UbiCast live webcasting solution, that will be used the live stream the event.
Update - 06//06/2014 : The Safety Services have asked to stop the stream during the event.