Pure AV awarded Preferred Reseller status for UbiCast solutions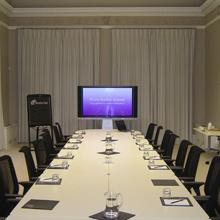 Pure AV has successfully completed the sales and technical training required to achieve Preferred Reseller status for the UbiCast range of solutions.
Partners are carefully vetted by UbiCast and in order to become a certified reseller need to demonstrate the highest level of service quality and extensive technical knowledge of the solutions.
Tanguy Yu, CEO of UbiCast said of the appointment,
"I am very pleased to welcome Pure AV to our certified reseller community. This community is limited to partners with whom we share a common vision and values – including the drive to deliver truly adapted and innovative solutions, and this is certainly the case with Pure AV."
UbiCast is the creator of EasyCast, a range of solutions for recording lectures, training sessions and seminars and sharing them on the Internet or an intranet in Rich Media format.
The intuitive user interface combined with advanced automation makes EasyCast ideal for non-specialist users looking to deliver professional quality results.