UbiCast offers you 5 training sessions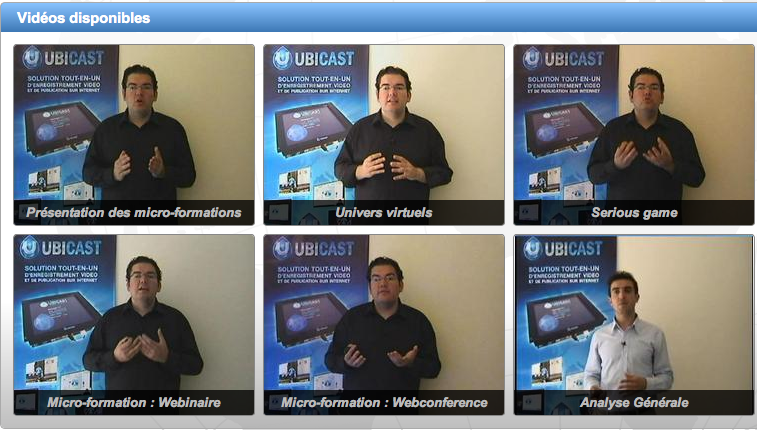 On the UbiCast WebTV, UbiCast offers 5 webinar training sessions on the use of new technologies in innovative training methods.
You'll find 5 short courses on virtual universes, Serious Games, web-conferences, webinars and a global analysis of these different tools.
For each subject, after a quick definition, we will review history, applications and key points.

Program:
- Session 1: Virtual Universes
- Session 2: Serious Game
- Session 3: Web-conference
- Session 4: Webinar
- Session 5: Global analysis